CoreFlow HQ, August 26, 2020 – CoreFlow Ltd., a leading solution provider of non-contact advanced handling and conveying systems, announced the successful testing of CobraMotion™ - a newly-developed technology designed to prevent damage to the edges of glass substrates in flat-panel display (FPD) fabrication.
As glass substrates become larger and thinner, new and innovative non-contact handling and conveying techniques are needed to protect them from damage. The primary challenge is to ensure that the leading and trailing edges of the substrate, which naturally tend to bend toward the handling platform, will not contact the platform – thus avoiding scratches and breakage.
CobraMotion™ is a unique pressure/vacuum (PV) technology designed to avoid contact between a PV stage and the warped glass substrate. With CobraMotion™, the vacuum force and mass flow rate (MFR) applied to the leading edge and the trailing edge of the glass are reduced, while the vacuum force and MFR applied to the center of the glass remain constant. As a result, the equilibrium height of the glass is higher at the edges than in the center, thus preventing damage to the edges of the substrate, and improving yields.
"CobraMotion™ is a unique solution that was developed by CoreFlow to give our customers a competitive edge and outstanding product yield and quality," said Eric Joely, CoreFlow's CEO. "We are proud to develop leading-edge technologies and solutions, and to help our customers meet the growing demands and challenges in the FPD industry"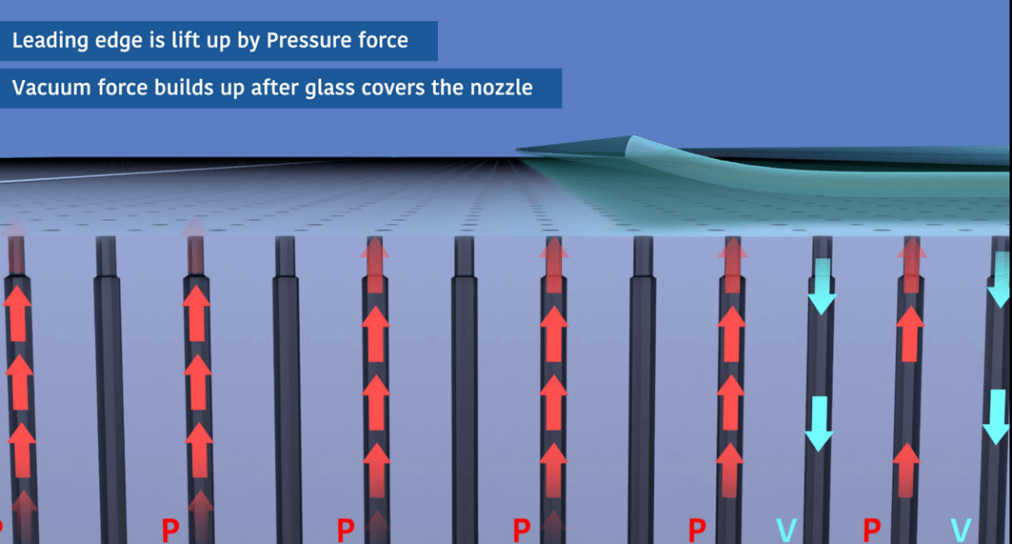 About CoreFlow Ltd.
CoreFlow is an industry leader in high precision air-floating solutions for critical processes in the FPD and Semiconductor industries. The company develops, manufactures, and markets handling, conveying, and processing systems used by key equipment manufacturers around the globe.