The challenges inherent in the handling of semiconductor wafers are growing more complex as new additional steps in the manufacturing process steps impact wafer flatness. As a result, wafer warping has become a common occurrence, and these wafers must be handled effectively and reliably. Standard end effectors often fail to properly handle such wafers, thus compromising process throughput and yield.
The CoreFlow End Effector (EE) family addresses the challenge of handling all types of wafers, including ultra-thin, perforated, compound, glass, bare and polished wafers. Utilizing CoreFlow's exclusive SmartNozzle™ technology, the handling mechanism acquires the wafer even when only a fraction of the vacuum array is covered. This contrasts with competing technologies, in which a standard vacuum chuck would lose its gripping force and drop the wafer.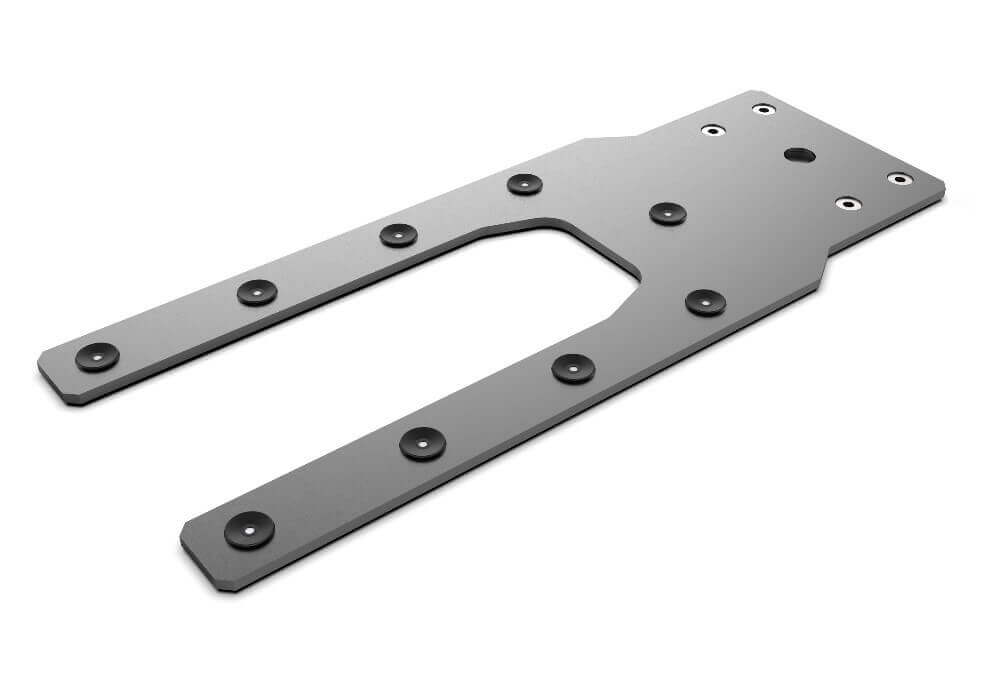 When a warped wafer is gripped by an end effector, some of the vacuum pads may be uncovered and exposed to air due to the wafer's shape. With a standard end effector, the flow will go to the exposed pads and as a result, the covered pads will not have any vacuum gripping force. CoreFlow's unique EE design ensures that all vacuum pads receive enough flow, regardless of their coverage. The flow at the uncovered pads will be choked by the nozzle's flow resistance, while the covered pads will generate vacuum force and the warped wafer will be gripped firmly.
The Below graph demonstrates The CoreFlow EE's gripping capabilities vs. a competitor with a similar design. In this comparison, the CoreFlow EE can still grip the wafer even when three vacuum ports (pads) are open, while the competitor EE loses its grip immediately when a single vacuum port is exposed.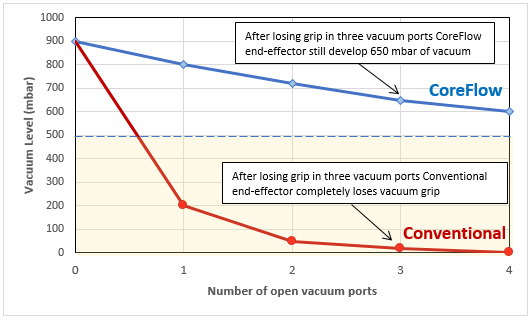 Key Features and Benefits:
Transfer warped wafers, even when only a fraction of the EE vacuum pads are covered. There is enough vacuum force to hold the wafer.
Handling of thin and thick (100-1400 μ) warped wafers (supporting warpage of up to 10 mm).
Can handle 150, 200, and 300 mm wafer diameters.