CoreFlow, a leading provider of advanced, aeromechanical-based handling and conveying solutions, provides advanced non-contact handling systems used in FPD photoresist coating (slit coating) applications for Color Filter and TFT array manufacturing.
CoreFlow systems, which are suitable for the coating processes of LCD and OLED flat panels displays, are installed at several world-leading FPD fabrication plants.
CoreFlow's slit coating air-floating stage delivers exceptional ±5 μm air-gap accuracy in the process zone, providing unmatched reliability for glass substrate handling. As a result, the coating quality is significantly improved.
The system's unique SmartNozzle™ technologies provide the required air-cushion stiffness to ensure air-gap accuracy and stability.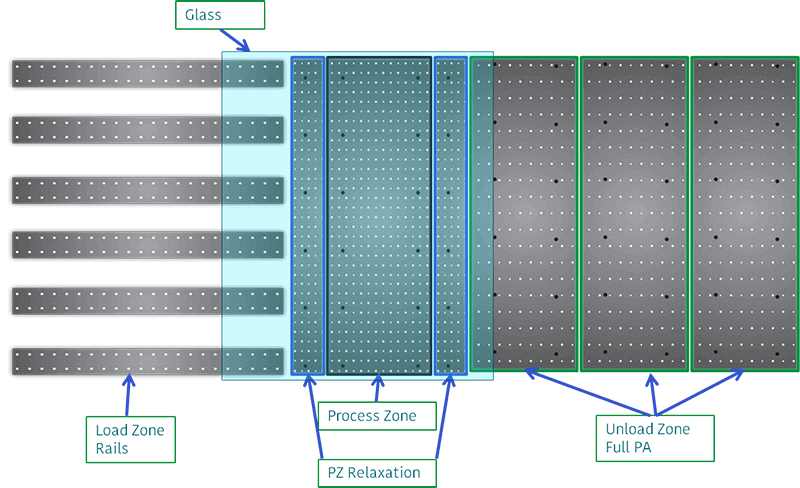 The air floating system is designed as a single, seamless stage to address any glass substrate size, ensuring a smooth, consistent substrate coating, and preventing Mura effects.
Key Features and Benefits
Air-gap accuracy of ±5 μm (up to ±2 μm)
Enables consistent coating without any seam lines
Nominal air-gap at the process zone: 30 ±5µm
Proven handling system for FPD coating applications – on substrates of any size, any thickness
Low air consumption (pressure and vacuum) levels save on energy costs
The durable surface is resistant to damage from scratches, dust, and fluids
Very few moving parts (motion system) - reduces maintenance costs