CoreFlow, as a leading solutions provider, provides advanced non-contact handling solutions for Flat Panel Display (FPD) slit coating, Color Filter and TFT Array manufacturing. CoreFlow systems - suitable in the coating processes of both LCD and OLED displays - are installed at several world-leading wafer fabrication plants.
CoreFlow's slit coating air floating system delivers exceptional ±5μm air gap accuracy at the process zone, providing unmatched reliability for glass substrate handling. As a result, significantly-improved coating quality is obtained.
The air floating system provides a high air cushion stiffness to ensure air gap accuracy and stability, based on CoreFlow's unique Air Cushion and Smart Nozzle™ technologies.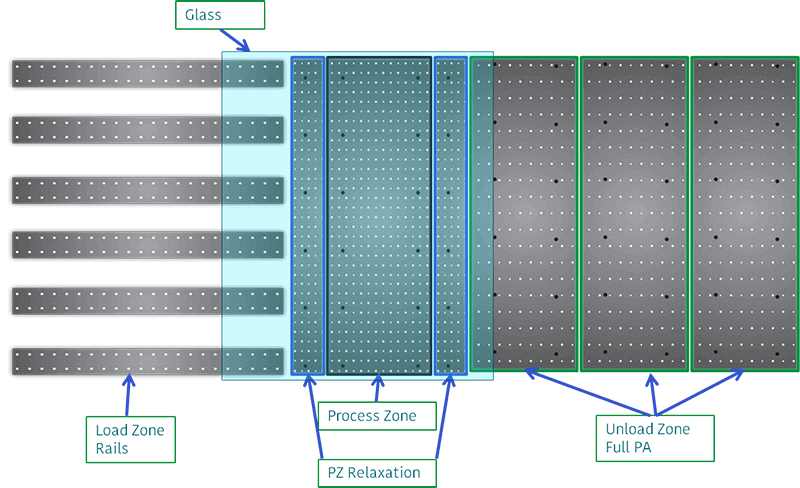 As the air floating stage is designed as a single stage that can measure 3.5 meters in length without any seams, a smooth, consistent glass substrate coating is assured, preventing Mura effects.
Air Floating stage for Slit Coating - Key Features and Benefits
Air Gap accuracy of ±5μm (up to ±2μm)
Consistent coating without any seam lines
Nominal air-gap at the process zone: 30 ±5µm
Low air consumption (pressure and vacuum)
High durability against mechanical hazards (scratches, dust and fluids)
Proven handling system for FPD coating applications (G8, G10)
Low maintenance costs