With the rapidly growing demand of the organic LED (OLED) display market and great challenges in ultra-thin, flexible and large-area OLED displays manufacturing, CoreFlow provides proven, best-in-class air floating solutions for OLED InkJet printing systems.
InkJet printing, used in OLED thin-film encapsulation (TFE) and Inkjet printing for RGB pixel patterning, is now undergoing an advanced development stage. CoreFlow's handling platform is integrated into OLED InkJet printing systems, providing consistent and reliable handling of glass substrates with maximum positioning accuracy.
The non-contact air floating stage is based on CoreFlow's unique Air Cushion and SmartNozzle™ technologies, which creates high stiffness and substrate flatness, enabling the most accurate vertical positioning of up to ±10μm along the printing zone.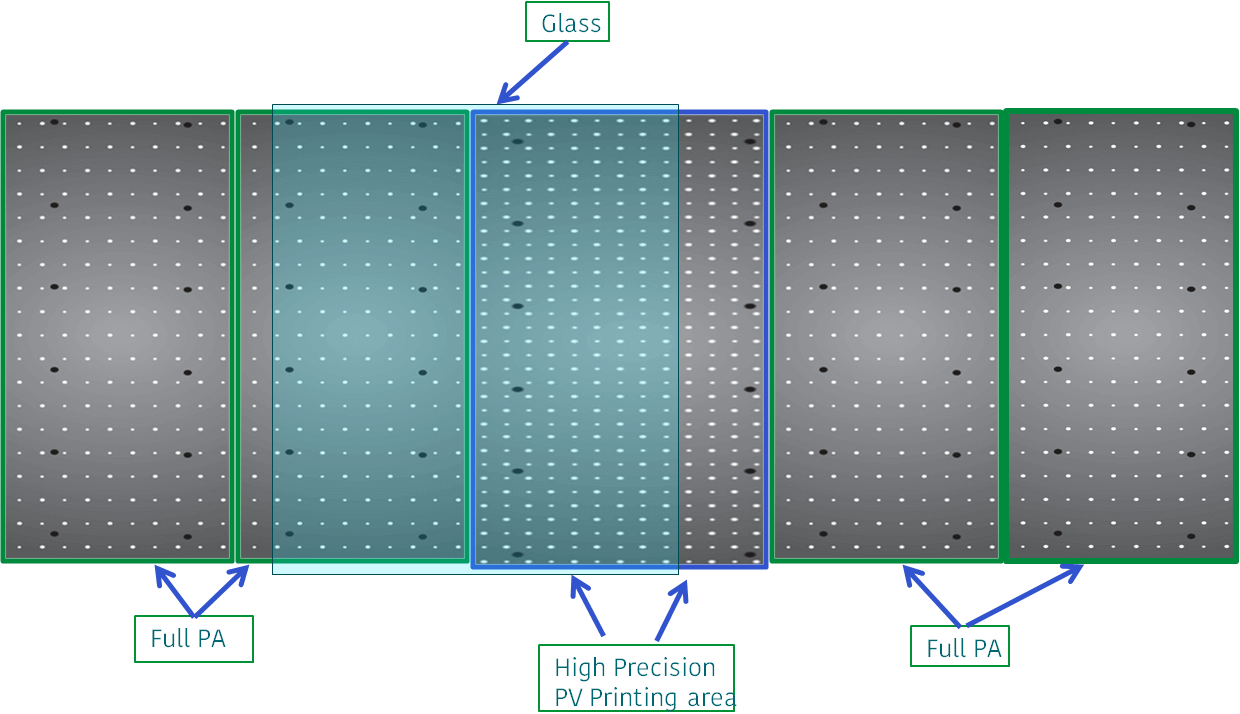 CoreFlow's solution consists of an air floating stage (PV stage) designed as a single stage. The PV stage can measure 3.5 meters in length without any seams, ensuring a smooth, consistent glass substrate InkJet printing.
Air Floating stage for InkJet printing - Key Features and Benefits
Air Gap accuracy of ±5 μm
Consistent coating without any seam lines
Nominal air gap at the process zone: 30 ±5µm
Low air consumption (pressure and vacuum)
High durability against mechanical hazards (scratches, dust and fluids)
Proven handling system for FPD InkJet printing applications (G8, G10)
Low maintenance costs