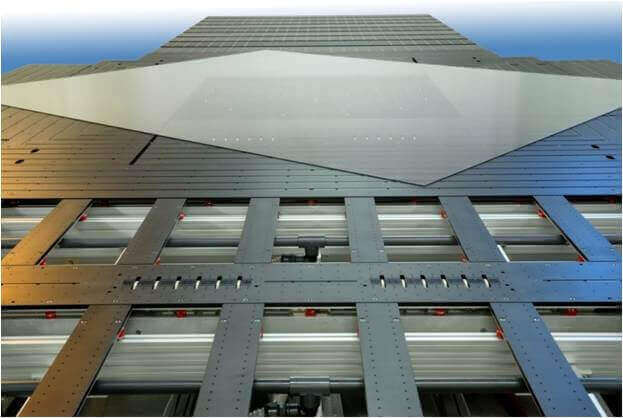 CoreFlow's air floating based conveying and handling solutions for fab automation enable the transportation of substrates with minimal contact between the glass substrate and the conveyor, resulting in low impact on the glass and low TACT.
CoreFlow's air cushion motion systems enable loading, unloading, conveying, flip over and gripping of glass substrates of all weights and sizes, with precise positioning and flattening. Multiple mounting and configuration options ensure that CoreFlow solutions accurately and economically fit into any manufacturing line.
The conveying solutions are powered by a Vacuum Pre-Loaded (VPL) friction drive enabling high acceleration regardless of substrate weight. VPL enables linear, vertical, rotation and divert conveying.
Fab Automation - Key Features and Benefits
Higher process quality
High acceleration and substrate speed
Increased yield and throughput
Lower maintenance costs
Low glass impact
Minimal contact between conveyor and glass